Our commitment to quality is evident in the products we manufacture on-site within our own shop. Browse our product groups and contact us to learn more.
Need a custom design or a fast turnaround? We can handle it.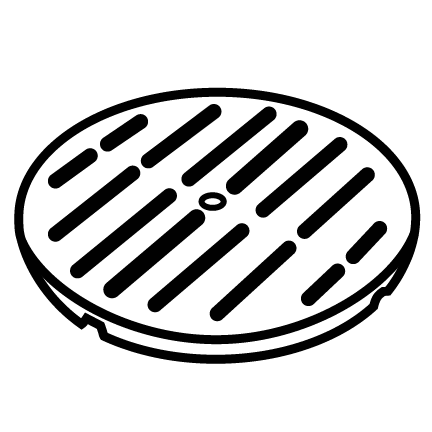 Manhole riser rings, catch basin risers, and metal trash grates are just a few of the hard-working products we bring to your infrastructure products. Not only are our products built to withstand any street situation, but our in-house manufacturing capabilities means we can meet the tightest deadlines too.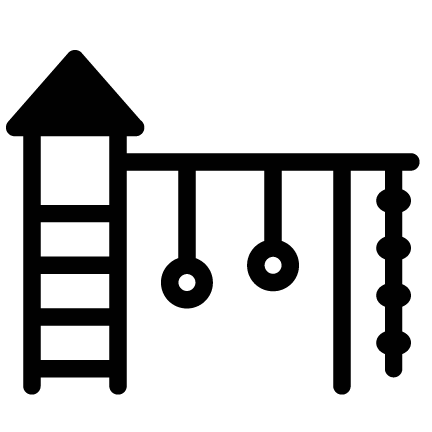 Our playground parts undergo our highest level of quality assurance to produce parts that are not only durable but also safe. From swing hook pivots to grounded anchors, you can trust that each component is built and tested to deliver the highest grade of performance.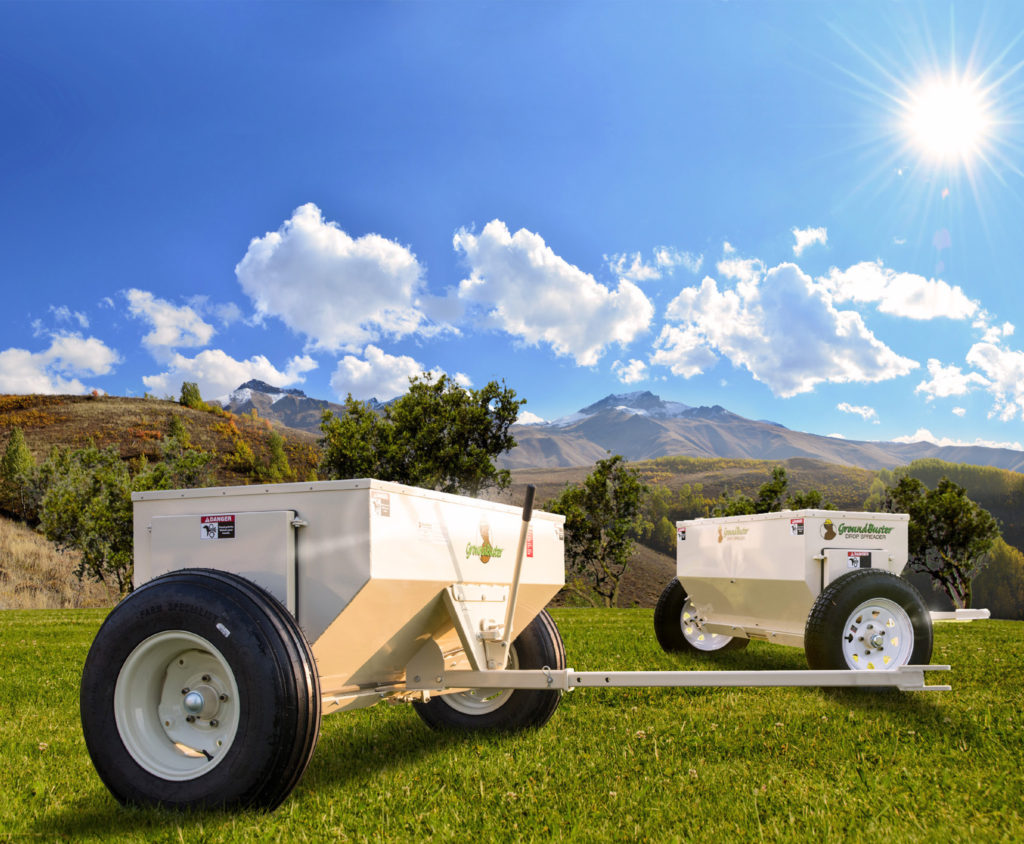 GroundBuster Pull-Behind Drop Spreaders eliminate waste and produce an even spread to save you money on the cost of lime. Our Drop Spreaders are available in five sizes with varying capacities and each backed by a three-year warranty.
Our system allows you to use pulverized (ag lime), saving $100 per ton or more on lime over pelletized lime.
Our Drop Spreaders are ideal for farmers, hunters, homeowner, and commercial applications. Each Drop Spreader can accommodate most dry materials, from peat moss to salt for your driveway, and they can be easily pulled by an ATV or garden tractor.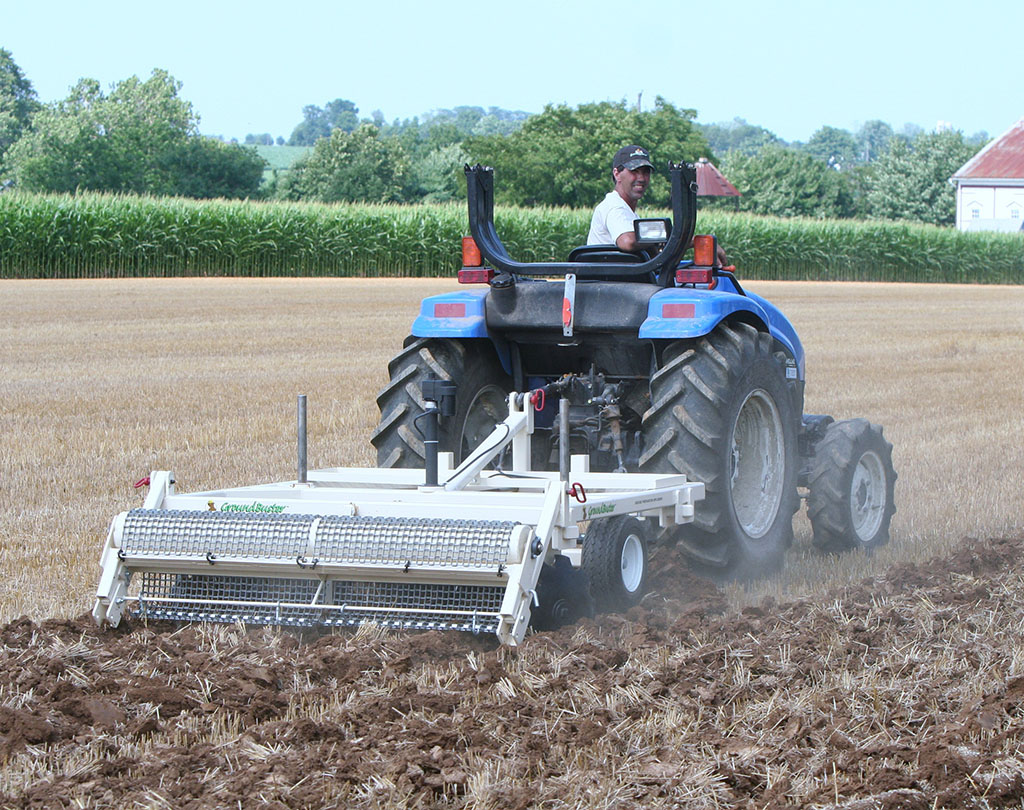 GroundBuster Tillers cut through most soil types will ease – even uneven soil and hilly terrain. Our Tillers are available in two sizes ideal for small farms, homeowner, or commercial use.
Adjustable discs allow you to increase tilling power to reduce the number of passes required saving you time. An optional wheel kit provides disc depth precision, and our grading mat can be used to even the soil before and after planting to provide seeds with necessary soil contact. With these additional parts, you'll find our Tiller does the job of two to four pieces of equipment within a single machine saving you both money and space.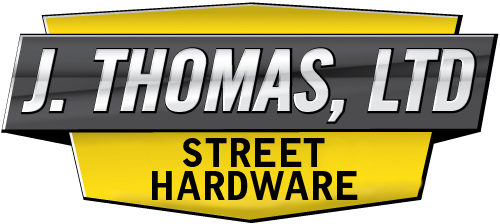 J. THOMAS, LTD STREET HARDWARE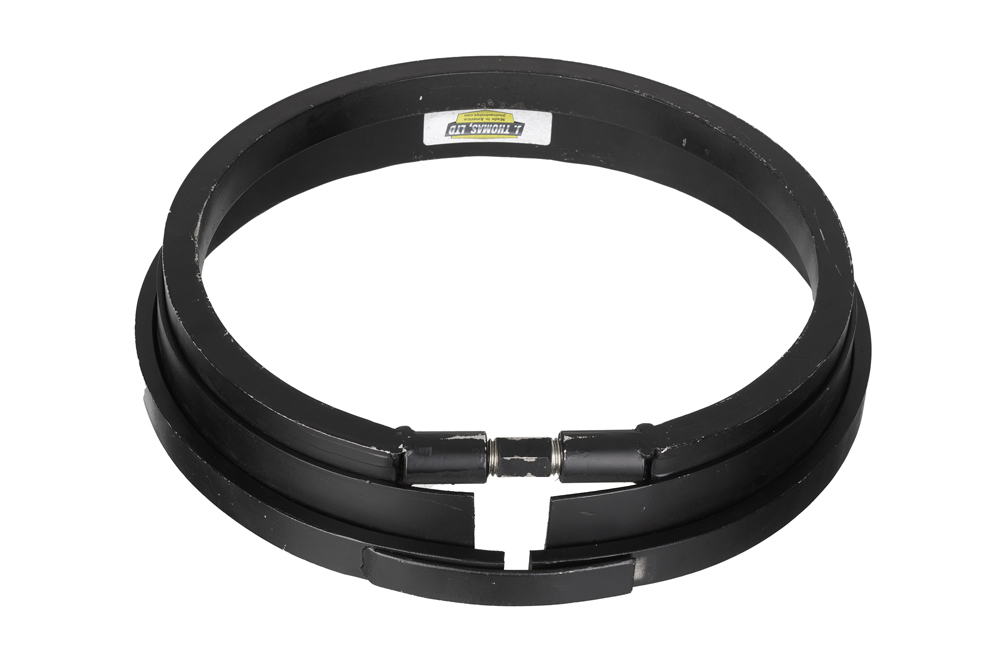 JR Metal Products brings the seasoning of over 100 years of hands on fabrication, machining, and assembly experience, together with today's state of the art equipment and techniques.
J.Thomas, LTD. provides manhole rise rings, frames, scuppers, grates and other street hardware to supply customers nationwide.
Increase efficiency in your processes. Made from galvanized steel, Zimmer Elevators are rugged yet lightweight. The versatile design makes it suitable for a variety of applications including loading of hay, corn, hemp, and other products. Move up to twenty-four 48″ bales of hay per minute. Reinforced steel eliminates bending even at the 50-degree maximum elevation. Steel detachable chains ride on wooden glides to prolong product life and produce a quieter operation.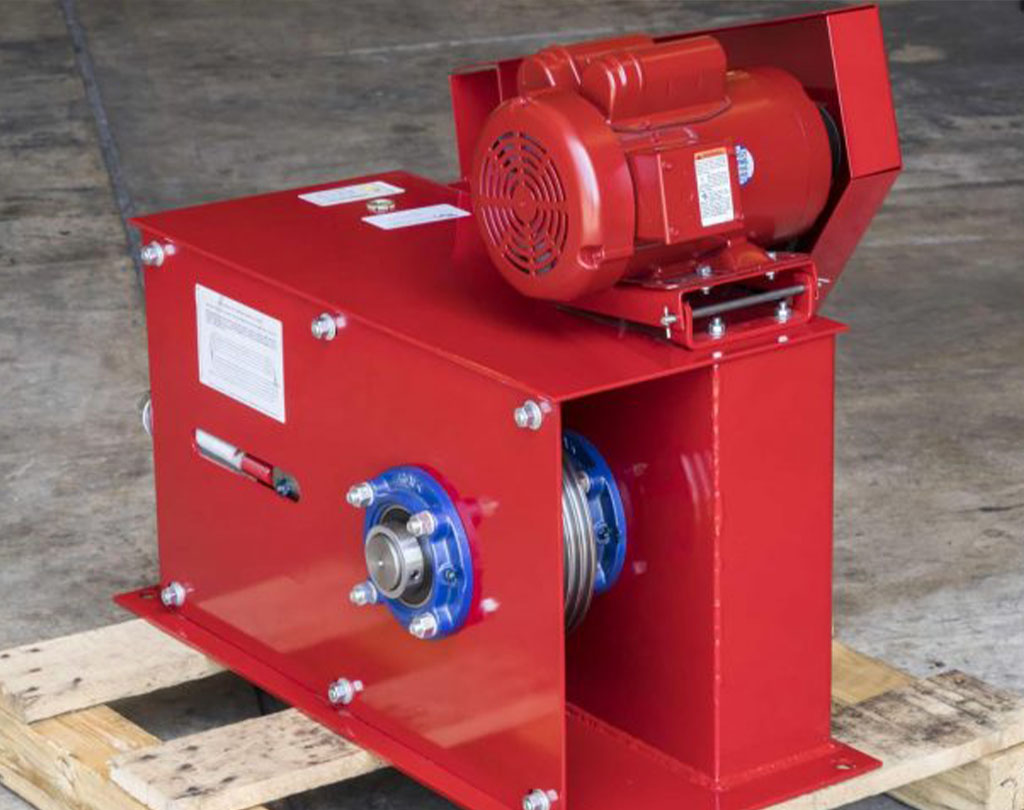 Z-TECH AUTOMATED LITTER REMOVAL
Modern Scraping Technology
Raising livestock is rewarding, but time consuming. Especially certain tasks like cleaning the stalls. Our 605 Scraper Drive System makes life a little easier by taking care of manure in a safe, clean way – and all on its own. With little input, this equipment will remove litter and waste from buildings without disturbing your livestock.
Sanitation Made Simple
Our Z-Tech system will run on command or all by itself on a set timer. For people who want to see the scraper in action, they can manually turn it on and watch it go. For people on a tight schedule, all it takes is setting the timer once and it'll operate automatically.
Keeping livestock in hygienic conditions reduces the risk of disease, and makes for happier, healthier animals. Whether your livestock building needs to be cleaned once a day, or five times a day, the Z-tech timer will automatically operate on whatever you set.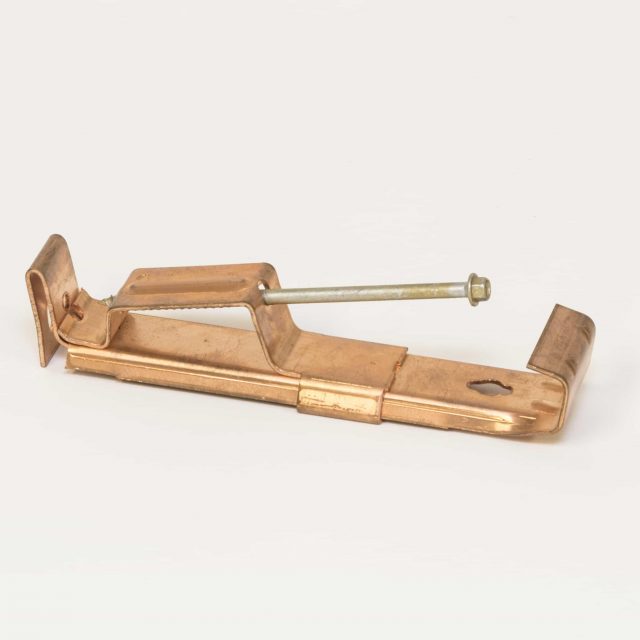 Heavy ice, snow wind, rain … No Problem!  Our gutter hangers are made to withstand the harshest elements.  They're designed for a tight fit in the nose of the gutter and clip snugly to the back, preventing gutter sag and hanger failure.  All hangers have special T-slot holes for using a T-strap for roof hanging.  
Features Include:
Heaviest high-grade aluminum material on the market
Longest, strongest, self-piercing, drill point, carbon coated screws
Several designed indentations for added strength
Two piece design makes this the strongest hidden hanger available
Choose from aluminum or copper material.  Specially designed angled screws installed on each hanger for faster installations.  Screws made from carbon steel and coating is co-deposited mechanically plated zinc-nickel that withstands 1000 hour salt test.   
Also available – contract manufacturing for on-demand Pipe Bands and Pipe Clips.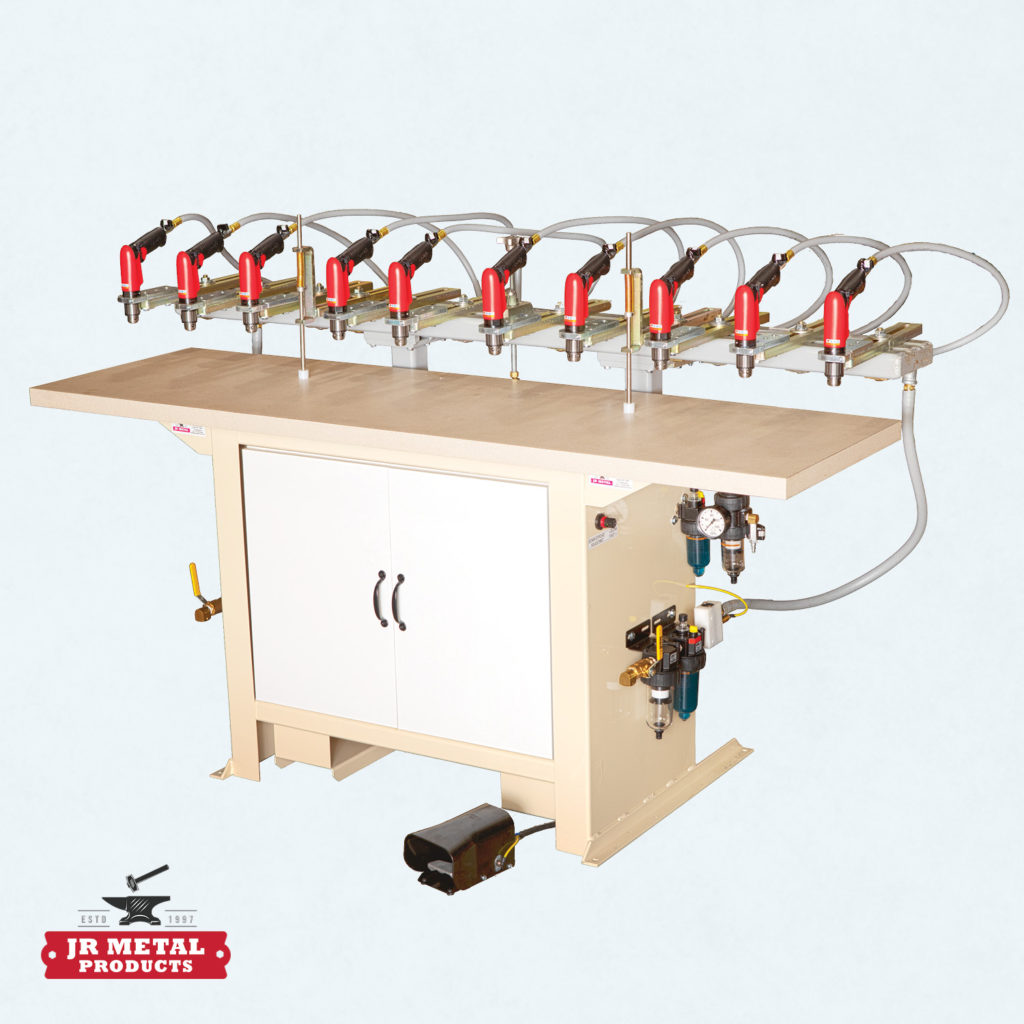 MULTI-DRILL BORING MACHINE
Featuring air-powered drills which only run during drilling.  Electric drills also available.
Drills up to 6 holes with standard valve. Extra valve required for additional drills.
Special adjustable drill holders from 2″ centers and up.
Includes two spring-loaded hold‑downs.
Easy adjustable up & down stroke.
Compact design for convenient set up.
Optional cabinet to store extra drills, bits, holders, and any other supplies.